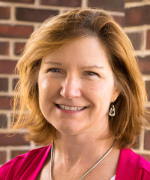 Attend one or more of our FREE classes/programs offered throughout the year. All classes are held on site at Clay Platte Family Medicine Clinic. Registered Dietitian and Certified Diabetes Educator Mary Jo Mason, RD, CDE will be your instructor.
Diabetes Conversation Maps
Hands-on small group sessions that encourage participation with questions and conversation to help you better understand and care for your diabetes. Pick an individual class or come to all four! RSVP is required.
Basics of Managing Your Blood Sugars (Mar 3)
Diabetes and Healthy Eating (Mar 10)
Diabetes Troubleshooting 101 (Mar 17)
Treatment ABC's (Mar 31)
Class times are Tuesdays at 1:00-3:00pm. Attendance limited to 6 persons.
4-Part Healthy Living Program
Join us for this 4-part healthy living program! Perfect for those who want to have a healthier weight, address stress, gain direction and improve their overall health in a group setting. Weekly topics include setting individualized health goals, optimize nutrition with whole foods, the importance of exercise and staying hydrated, creating long-lasting change, and other lifestyle factors such as stress management. We will also take a field trip to the grocery store. You will receive ideas for meal plans, recipes, basic exercise and food/activity tracking. RSVP at number below.
Please plan to attend each week of the series.
Class dates/times: Wednesdays 5:30-6:30pm
(1st program) Jan 22nd, 29th, Feb 12th, 19th
(2nd program) May 13th, 20th, 27th, June 3rd
Libre Continuous Glucose Monitor class
Brought to you by FreeStyle Libre. No more fingersticks! Use a CGM to learn how personal lifestyle choices affect your blood sugar and predict blood sugar trends for better blood sugar control. Your trainer will be Brittany Benson. Attendees must have diabetes, will receive a Freestyle Libre reader and apply a sensor in class. Classes are held most Thursdays at 1pm.
Registration is required. Call (816) 842-4440 and choose Option 1 for scheduling!